Performance Management Pro
For in-house performance management project teams
Become performance management experts with this 8 week programme combining live virtual workshops and brilliant on-demand toolkits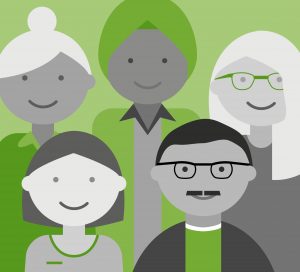 Performance Management Pro
Learn how to design & implement performance management so it empowers managers and employees and delivers results.
This programme is for you if:
your organisation needs to sort out performance management
your team is charged with transforming performance management and getting rid of box ticking for good!
your team are professionals in HR, L&D or OD with a desire to develop some specialist knowledge and grow in skills and confidence
As Performance Management Pro experts…
your team will have the skills needed to transform PM in your organisation
your team will have toolkits that can be used for a) developing performance management that works for your organisation, b) delivering strategy, c) engaging employees, and d) empowering managers to lead performance
…and your team will have the confidence and capability to apply the skills and use the toolkits brilliantly on performance management projects
your team will raise their individual and collective professional status, and increase credibility with colleagues
And we're with you all the way…
We'll take your team through every step of the journey, from engaging your leaders with the potential power of performance management, through to delivering their strategy, and designing and implementing an approach that works for everyone.
How do we know our methods and tools work?
Because they are the ones we've been using with clients, developed over decades and adapted to multiple situations, virtual, single site, hybrid, global, public, private, large (1 million+ employees) and small (fewer than 100 people).
We've been teaching others to use the tools for years as well, and now we've brought it all together, in one place, virtually – so delegates can join from anywhere.
For full programme details –  call one of our team on 01491 411 544 or send us an email – info@3cperform.co.uk
What you will experience…
8 LIVE virtual workshops
Each week your Programme Director Hedda Bird will lead a highly interactive workshop to bring the tools and techniques to life. She'll share experiences and case studies, and work your team through practical examples.
4 LIVE facilitated seminars
Once a fortnight your project team can join a facilitated seminar. This is the place to share ideas, get some feedback and guidance from your host performance management specialist, and come away with lots of ideas for applying the learning.
E-mentoring
Our performance management specialists are available throughout the eight week programme to answer questions and respond to suggestions in our lively discussion area.
On-demand toolkits and resources
Each week there's at least one new toolkit, taking delegates through the core building blocks of performance management as they learn to develop your organisation's tailored Performance Management Canvas. Additionally, there are downloadable toolkits, case examples, videos and articles to enrich the learning. Recordings of all the live sessions are made available so your team can watch them again, or catch up on any missed sessions. And it's all available for two years.
Since 2001, we've been transforming performance management in professional, engineering, financial, legal, academic, technical, and government organisations worldwide.