Managing Virtual Teams
4 x 90-minute virtual workshops for managers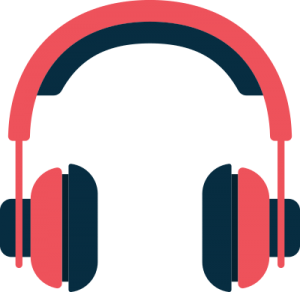 Managing Virtual Teams
4 x 90-minute virtual workshops for up to 10 managers per session.
Learn how to effectively manage performance remotely
Gain new skills or polish up on existing skills
Ensure your colleagues are given the feedback and coaching conversations they require to keep performance on track across the organisation
Help with managing difficult situations remotely
Hints and tips for keeping remote workers motivated and engaged
We will tailor the content to your organisation and situation.
Call us now – 01491 411544 or email info@3cperform.co.uk, to find out more details and keep performance on track!
Content Overview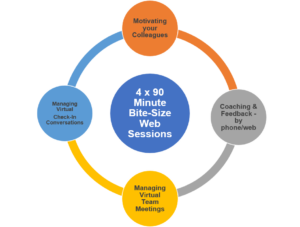 Motivating your Colleagues
What motivates you, what motivates your team members?   – Understanding the MAP of motivation
Respond remotely to motivators and dealing with demotivation
Checklist for an effective and motivated team
Action plans
2. Coaching & Feedback by phone/web
Challenges of remote coaching and feedback
Benefits of having coaching and feedback conversations
How to ask great questions to identify problems and concerns
Structure the conversation – useful models
Practice session and review
Action plans
3.  Managing Virtual Team Meetings
Remote management barriers and challenges – emotional and practical
8 common mistakes
Managing conference calls effectively – best practice tips and techniques for productive and interactive virtual meetings
Tips for remote team activities
4. Managing Virtual Check-In Conversations
Set expectations
 Balance supportive management vs micromanagement
 Manage difficult situations
 Build personal development into each conversation
Content will be tailored to your needs.  Up to 10 delegates.
Learn more about 3C's other virtual training solutions for managers and employees.
"Fantastic use of tech.  Thank you - this was really thought-provoking, and thanks also to the actors Adam and Pippa for making it very engaging!"
'Forum Theatre Live' Delegate, Canterbury Christ Church University
I cannot recommend your Virtual Trainer programme highly enough.  Thank you Hedda for facilitating such a fabulous programme and in such a very skilful and concise manner.  I am so pleased that I was able to participate and be a part of such an engaging group of people.  I can't wait to share my new found knowledge with my colleagues and have already made some changes to my eLearning and Library support training session – chat, teaching a process, management grid, icebreakers here we come!
Lisa Harvey, eLearning Support Officer, Royal United Hospitals Bath NHS Foundation Trust
"We couldn't have designed our new approach to Performance Management without 3C.  They know their stuff, and work from a strong evidence base.  Engaging a large, global organisation is never easy– 3C have shown they understand our challenges and have most importantly helped us re-purpose our performance management to deliver our strategy as well as massively simplify the process for our workforce."
Bernadette Bruton, Global Talent and OD Director, Aviva plc
Hedda, you were marvellous at directing/guiding us all in the right direction with sublime ease… well, you made it look that easy anyway!  I believe all of the team learnt a considerable amount of useful techniques to use going forwards as virtual trainers.  You ensured that everyone was included and carried us all along excellently.  It was good to see our Advisors blossoming 'virtually' as each day went by.
Pete George, Health & Safety Manager, Howdens
I noticed a real difference in the quality of performance conversations I could have with my team after they had been on the 'It's My Conversation' programme.  Conversations with those who had been on the programme were more meaningful, more constructive and a much better use of both of our time, compared with those who had not. I did the programme myself and found its approach deeply engaging and a very powerful learning experience.
Lucy Hoyte, Strategy Team Leader, Westminster City Council
Since 2001, we've been transforming performance management in professional, engineering, financial, legal, academic, technical, and government organisations worldwide.